Help For Those Who Need It
Due to COVID-19, our Intake program is now taking in new guests, please see below for the new process. We hope to resume regular intake processes soon.
Shelter Intake During COVID-19
Self or Non-Agency Referrals
For individual persons looking to obtain services, and are not directly coming from a medical type facility, you are required to follow these steps:
1. Contact management to identify availability
• Alyson Martinez, Clinical Director at: amartinez@vegasrescue.org
2. Obtain a COVID Test prior to entry (only after speaking with LVRM management)
3. After testing you MUST arrive to LVRM property within 24 hours of taking the test.
Currently, testing is occurring at UMC and UNLV. There are different opportunities for testing within the community that we may be able to provide information about. For other locations please follow this link: COVID-19 Testing Sites.
UMC COVID-19 Testing Center
(702) 383-2619
1800 W. Charleston Blvd.
Las Vegas, NV 89102
UNLV Medicine
(702) 583-4408
3016 W. Charleston Blvd.
Las Vegas, NV 89102
All coordination to shelter and recovery programming must be prior approved, as space is limited.
All new community or self-referrals will be required to adhere to the NV state mask mandate and will remain on property until further notice.
LVRM has 164 emergency shelter beds, available to men, women, and their children on a first-come, first-served basis.
Shelter Intake is located off D Street (see map below)
Provided shelter and meals are FREE thanks to our supporters
Individual Men & Women: beds can be reclaimed for a min. of 7 days.
Disclaimer: Any belongings left behind will be disposed of after 7 days
If you have further questions, please email intake@vegasrescue,org
Shelter Schedule & Rules
5:00pm: Dinner Service
6:00pm: Shelter "House Rules" Meeting

Medication calls nightly for those with appropriate prescriptions

7:30pm: Church Services offered Tue. Thur. Sun.
10:00pm: Bedtime = Lights Out
5:00am: Breakfast Service
6:00am: Single shelter guests exit property
8:00am: Families with children exit property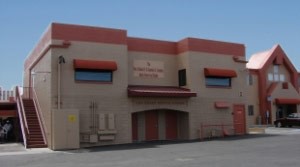 MEN'S SHELTER
Single men: Dormitory with 96 beds.
Fathers with children: 12 beds designated for single fathers is available.
Other Programs:
1. 30, 60, and 90 day case management is offered for individuals and families to get back into independent living
2. Families In Action Course: Prevention course for teens 10-19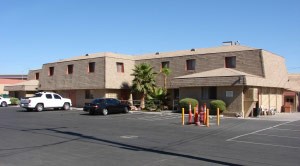 WOMEN/CHILDREN'S SHELTER
Single women: Dormitory setting with a capacity of 68 beds.
Mothers with children: Designated rooms, with bunks and cribs, when available.