LVRM has 164 emergency shelter beds, available to men, women, and their children on a first-come, first-served basis.
Guests may stay seven nights. (Possibly longer depending on their circumstances.)
Dinner, breakfast, a shower and clean linens are provided daily — all free, thanks to our supporters.
Those in need of emergency shelter should come to the back gate on D Street, seen in above map.
If you have further questions, please email intake@vegasrescue,org
What is the Process?
Upon arrival, you will go through a screening process and your person and property will be searched
Families are allowed to bring in one suitcase, singles allowed a small bag. No pillows, soft toys, or blankets
Dinner is at 5pm, Breakfast is at 5am.
Medication calls nightly for those with appropriate prescriptions.

When is Intake?
First-time Mission guest check-in is 3 pm for females & families (including single fathers).
First-time Mission guest check-in is 6 pm for males.
For reoccuring stays, check-in is at 3 pm.
All single shelter guests are required to leave the Mission by 6 am. Families with children must leave by 8 am
Other Programs:
*30, 60, and 90 day case planning to get back into independent living.*
*Prevention courses for teens 10-19 (Families in Action).*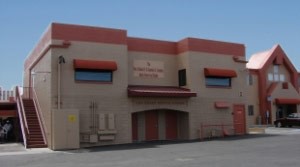 MEN'S SHELTER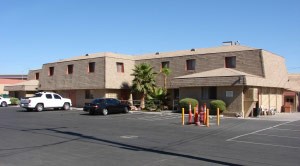 WOMEN/CHILDREN'S SHELTER
Single men: Dormitory with 96 beds.
Fathers with children: 12 beds designated for single fathers is available.
Single women: Dormitory setting with a capacity of 68 beds.
Mothers with children: Designated rooms, with bunks and cribs, when available.
Disclaimer: Any belongings left behind will be disposed of after 7 days.